Last month, a passenger on the D Train in Brooklyn recorded footage of a woman releasing hundreds of live crickets and worms into the crowded subway car, causing pandemonium onboard.  Video of the bizarre incident quickly went viral.  Some viewers found the stunt funny, but for the NYPD, the incident was no laughing matter.  The woman who released the insects, later identified as Zaida Pugh, is now facing criminal charges.  Even in New York City, where anything can happen, unleashing live insects in a confined space has got to be one of the strangest backstories behind Brooklyn misdemeanor charges.
Performer Unleashes Hundreds of Insects in "Social Experiment" on MTA Train
On Wednesday, August 24, an aspiring actress named Zaida Pugh, 21, boarded the D Train in Brooklyn.  But Pugh wasn't planning on commuting to work, or running an errand, or meeting up with a friend for coffee — she was preparing to unleash 600 worms and crickets she'd purchased in anticipation of this moment.
But… why?
"We thought she was an emotionally disturbed person, we took her to the hospital," said Robert Boyce, NYPD Chief of Detectives.  "She went out and made further statements to the press that she'd done this on purpose."
Pugh, as it shortly became clear, was not suffering from a mental illness.  She was a performer with a history of pulling pranks and posting the video on Facebook under the pseudonym "Msmuffinpranks."  (As of August 31, the most recent video is dated August 22.  No updates have been posted since the cricket incident.)
"I have been doing these pranks for four years now," Pugh told reporters after the D Train stunt.
Pugh, dressed in strange attire, can be seen screaming incoherently and clutching at her own head during the video.  A few concerned passengers — friends who were in on the stunt — appear to try to calm her down as she staggers through the train.
But one aspect of the prank was completely unplanned: a passenger pulling the emergency brake.
"We were not expecting that to happen at all," Pugh said.
Once the brake was pulled, passengers were forced to wait on the bug-filled train for about half an hour — with no air conditioning.  Adding to the strangeness of an already absurd scenario, Pugh eventually decided to relieve herself — another part of the prank that wasn't planned.  Pugh told journalists she "didn't purposely mean to," adding, "It was very hot and I was holding my bladder.  When I realized we weren't going anywhere, I said, 'I'm gonna just let it out.'"
Bug Prank Leads to Criminal Charges for Reckless Endangerment, Possible Jail Time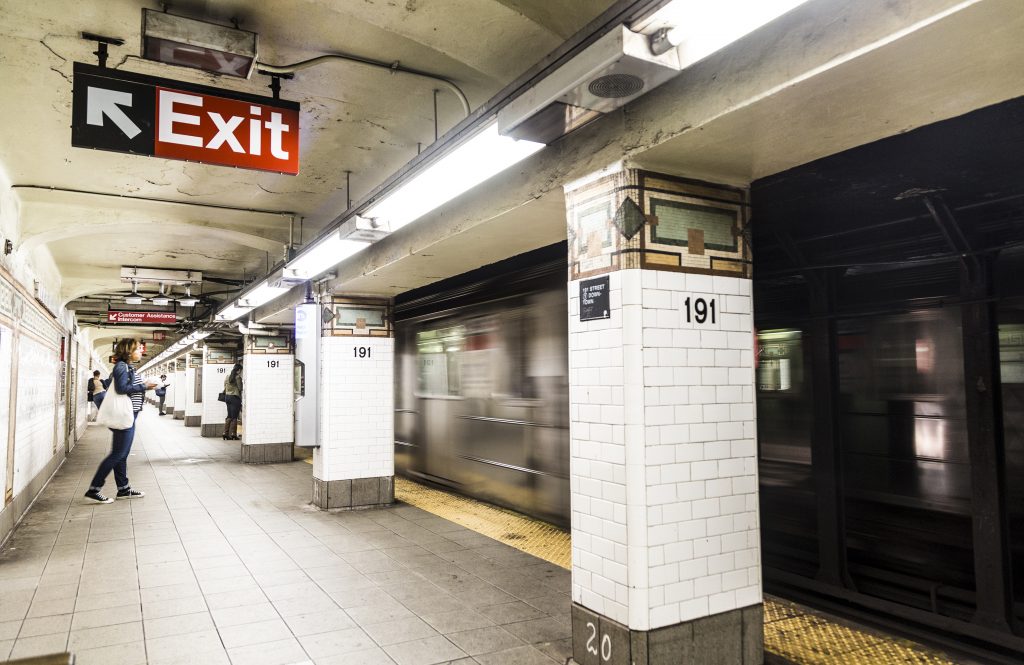 There was something else Pugh wasn't counting on, either — getting arrested.
"I deserve it," she said, "because I was wrong.  I'm sorry about how everything had went."
Pugh, who initially tried to stay in character before revealing the stunt's real backstory, was charged with falsely reporting an incident in the third degree (a Class A misdemeanor under NY Penal Law § 240.50), reckless endangerment in the second degree (a Class A misdemeanor under NY Penal Law § 120.20), and obstructing governmental administration (a Class A misdemeanor under NY Penal Law § 195.05).  The maximum sentence for a Class A misdemeanor in Brooklyn is one year in jail.  Fines, probation, community service, and other New York misdemeanor penalties can also be imposed, depending on the case.
Pugh has continued to express remorse since the incident, a "social experiment" that got out of control.
"I just really had a dream and I wanted it to go far," she said.  "I wanted to spread messages out there, and I didn't want it to happen like this."
Nonetheless, she's not ready to quit.
"Not everybody is gonna like my pranks.  This was to show what homeless people go through and how people treat them," she said.  "People get mad, of course, but I will continue to do it until they wake up."
Whether you find them thought-provoking, immature, amusing, or downright disgusting, Pugh's antics have certainly drawn mixed reactions.
"We all make mistakes," one online commenter wrote, "and I pray that you get another chance to do what you love."
"Just be strong [and] nothing can happen to you," wrote another.
Others were less sympathetic.
"My father works for transit," said Eddie Going, a resident of Brooklyn, "and he's gonna have to be the person who cleans that car covered in urine and crickets and worms."
"She put people at risk," said Boyce.  "People could have had heart attacks, people could have had all kinds of issues, emotionally scarred from that.  So, she's going to be charged with a misdemeanor and if she speaks to us that's great, and if she doesn't that's great too."
At four in the morning on Tuesday, August 30, Pugh posted an apology video to her personal Facebook page — not the prank page run by her alter ego Ms. Muffin — prefaced by the statement, "I am very sorry as I say again…  I could care less about being in the industry I just wanted my art and messages to spread across the world and people get my point of views."
Experienced Defense Lawyers Handling Misdemeanor Charges in Brooklyn
Pugh's strange story serves as a reminder that actions meant to be taken as harmless pranks, performance art, or social commentary can result in serious criminal charges when safety or property are jeopardized.
If you or one of your family members has been arrested by the NYPD, or received a desk appearance ticket (DAT), you need an experienced Brooklyn criminal defense lawyer to protect your rights and fight to have the charges dropped or dismissed.  Call the law offices of Sullivan & Galleshaw today at (800) 730-0135 for a free and confidential legal consultation.