New York Hate Crimes Attorney
New York City is renowned for its diversity, and the criminal courts take an especially tough stance on punishing hate crimes. If an offense is classified as a hate crime, the criminal grading can rise one whole level. That means your misdemeanor could turn into a felony, and years could be added on to your sentence if you are convicted. When you're facing consequences this harsh, you need an aggressive and experienced attorney on your side in court.
The criminal defense lawyers of Sullivan & Galleshaw have more than 30 years of experience handling a broad spectrum of hate crime charges, including assault, murder, manslaughter, stalking, burglary, robbery, larceny, and criminal mischief. We proudly serve all five boroughs of New York City and the surrounding metropolitan area, and offer free case evaluations for new clients.
To start discussing your legal options, call our law offices at (800) 730-0135 today. We will never share your confidential information, and your first consultation comes completely free of charge.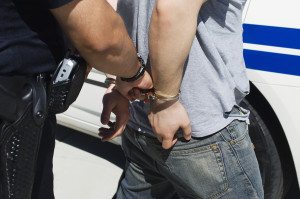 What is a Hate Crime?
NY Penal Law §485.05 supplies New York's legal definition of hate crimes. Under §485.05, a hate crime is any crime against a victim who was targeted because of his or her:
Age (60 or older)
Ancestry
Color
Disability (mental or physical)
Gender
National Origin
Race
Religion/Religious Practices
Sexual Orientation
Importantly, it is not a valid legal defense to argue your perception of the person's age, gender, religion, etc. was incorrect. In the eyes of the law, it does not matter whether a defendant's assessment of the victim turned out to be accurate or inaccurate – only that the victim was chosen because of a prejudice.
At the same time, simply demonstrating the victim was of a certain age, race, etc. does not necessarily mean the defendant committed a hate crime. The prosecutor must also prove that the age, race, etc. in question was the catalyst for the crime, and not simply a feature the victim happened to possess.
Many offenses, both felony and misdemeanor, have the potential to be labeled as hate crimes. This includes various degrees of the following:
Aggravated Assault
Aggravated Harassment
Aggravated Sexual Abuse
Arson
Assault
Burglary
Coercion
Criminal Mischief
Criminal Sexual Acts
Criminal Trespass
Grand Larceny
Harassment
Kidnapping
Manslaughter
Menacing
Murder
Petit Larceny
Rape
Robbery
Reckless Endangerment
Sexual Abuse
Stalking
Strangulation
Unlawful Imprisonment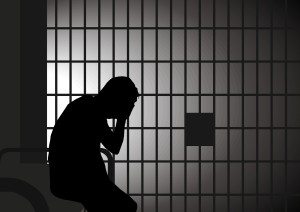 How is Offense Grading Affected?
The "hate crime" designation is more than just a label. It has very real effects on how your offense is categorized – and in turn, the fines and sentencing you face if you are convicted. NY Penal Law §485.10 holds that certain charges can be raised by one level as follows:
Class B Misdemeanors become Class A Misdemeanors.
Class A Misdemeanors become Class E Felonies.
Class E Felonies become Class D Felonies.
Class D Felonies become Class C Felonies.
Class C Felonies become Class B Felonies.
If the alleged crime was a:
Class B Felony – The maximum sentence length must be at least six years.
Class B Felony, Second Offense – The maximum sentence length must be at least 10 years.
Class B Violent Felony – The maximum sentence must be at least eight years.
Class B Violent Felony, Second Offense – The maximum sentence must be at least 12 years.
Class B Felony, Juvenile Offender – The maximum sentence must be at least four years.
Class A-I Felony – The minimum sentence must be at least 20 years.
Fines and Sentences for Criminal Convictions
New York imposes the following penalties for criminal convictions:
Class A Misdemeanor

Fine – Up to $1,000
Sentence – Up to 1 year
The fines for felony offenses, excluding drug charges, are capped at either $5,000 or twice the amount earned through committing the crime – whichever number happens to be larger. However, the prison sentences for felonies still vary by category:
Class E Felony – Up to 4 years
Class D Felony – Up to 7 years
Class C Felony – Up to 15 years
Class B Felony – Up to 25 years
Class A Felony – Potential life sentence
While the maximum prison terms for violent and non-violent offenses are the same, the minimum sentences increase for designated violent offenses. For example, while a Class D Non-Violent Felony could result in probation and no sentence at all, a Class D Violent Felony would receive a minimum of two years in prison. Violent felonies include, but are not limited to, assault and aggravated assault, manslaughter, burglary, stalking, and aggravated sexual abuse.
If you've been arrested for a hate crime in New York City, it's absolutely critical that you contact an experienced attorney. To schedule your free and completely confidential case evaluation, call the law offices of New York hate crimes lawyers Sullivan & Galleshaw at (800) 730-0135 right away.

Get Your Free Consultation
Personal Injury
If you need representation for a personal injury case please contact our attorneys through the following website:
sullivangalleshaw.com/

It's time to take your case seriously.