Premier Legal Services On A First Name Basis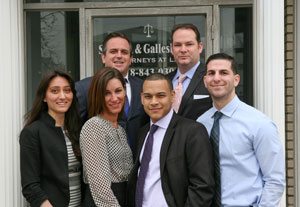 The experienced New York criminal defense attorneys of Sullivan & Galleshaw, LLP focus on a wide variety of misdemeanor and felony matters, including but not limited to murder and homicide, drug possession and narcotics crimes, simple and aggravated assault, parole and probation violations, sex offenses, traffic violations, and theft, robbery, and burglary.
Our dedication to our clients extends far beyond supplying high-quality legal advice and support. We take a personalized approach to each and every case we handle, working on a first-name basis with the experience, professionalism, and attention to detail that all of our clients deserve. At Sullivan & Galleshaw, LLP, we strive to balance compassionate representation with aggressive legal advocacy, and are dedicated to pursuing favorable results for everyone we work with.
When you choose our law firm, you can rest assured that we will work with tenacity and perseverance to sort through the evidence, consult with industry experts, and most importantly, uncover the truth. When you're facing costly fines and lengthy prison sentences, you can't afford to face the prosecution alone: you need an experienced attorney on your side.
But you don't have to take our word for it: we believe our numerous professional accomplishments and accolades speak for themselves. The firm of Sullivan & Galleshaw is known and respected throughout the nation, with our attorneys appearing on major news outlets such as FOX News, MSNBC, NBC 4 New York, and Fox 5 NY. We have also been featured in prominent national newspapers and print media sources, including the NY Post, New York Daily News, LA Times, Queens Courier, and the Long Island Press.
If you or someone you love is facing criminal charges in New York City or the surrounding counties, don't go it alone: to schedule a free and private case evaluation, call the defense attorneys of Sullivan & Gallehsaw at 800-730-0135 today.

Get Your Free Consultation
Personal Injury
If you need representation for a personal injury case please contact our attorneys through the following website:
sullivangalleshaw.com/

It's time to take your case seriously.