A DAT is a Desk Appearance Ticket. You may receive a DAT from the NYPD if you are charged with committing a misdemeanor in Queens, such as third degree assault, sexual misconduct, or fourth degree marijuana possession. DATs may also be issued for violations (which are less serious than misdemeanors), or, in very rare cases, Class E felonies, such as second degree vehicular assault or criminal possession of a firearm. If you receive a DAT in Queens, you will be required to appear at the Queens Criminal Court. For reasons we'll explain in just a moment, it's critically important that you are represented by an experienced Queens drug possession lawyer when responding to a DAT. It could make the difference between jail time and freedom.

Where to Go for Your Desk Appearance Ticket in Queens County
A desk appearance ticket, sometimes simply called an appearance ticket, is a document requiring the recipient to appear in criminal court for arraignment, which is where the defendant is formally notified of the charges against them. (For a detailed explanation of arraignment hearings, see our article on the arraignment process in New York City.) The Queens Criminal Court is located near the intersection of Hoover Avenue and 82nd Avenue at the following address:
125-01 Queens Boulevard
Kew Garden, NY 11415
Unfortunately, it's often difficult to find a good parking space around the building – and it's vital that you appear on time. If you plan on driving, leave yourself plenty of extra time in case you need to hunt for a spot. It may be less of a hassle to simply use public transportation to get to the courthouse. You can take one of the following bus or subway routes:
Take the F train or E train to Union Turnpike Station.
Take the Q46, Q37, Q60, or Q74 bus, all of which have stops located close to the courthouse.
DATs are handled at the courthouse from Monday through Friday, 9:00 A.M. to 5:00 P.M., with exceptions for holidays. The court generally limits DAT cases to roughly 200 in a given day. However, due to the need to process a constant backlog, DAT cases aren't always heard every day of the week. Your defense attorney will help take care of scheduling your appearance. If you have any questions, you can reach the courthouse by calling (718) 298-0792. The courthouse fax number is (718) 520-4712.
Should I Hire an Attorney if I Received a DAT in New York City?
If you receive a DAT, it means you have been placed under arrest, even though you are not being held in custody at a county jail. You need to take this situation seriously by consulting with a criminal defense attorney as soon as possible. Going against a trained, aggressive prosecutor on your own doesn't give you a fair fight. You need to level the playing field by retaining an attorney of your own.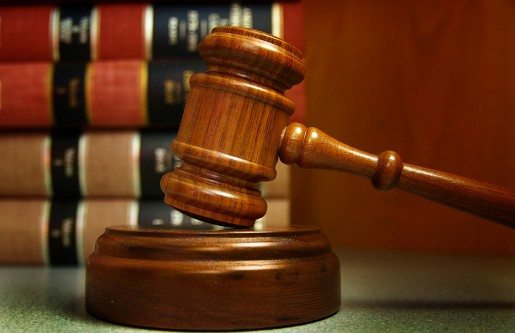 We know it's not pleasant or easy to confront criminal allegations, but procrastinating will only make your situation worse. The sooner you begin to review your legal situation with an attorney, the better it will be for your case. You probably have lots of questions and anxieties on your mind right now, but rest assured our Queens petty theft lawyers will be there to explain your responsibilities, protect your rights, and guide you through New York's legal system. You won't be facing your charges without support.
It is crucial that you appear when and where you are scheduled to. If you fail to appear in court for a DAT, NY Criminal Procedure Law § 150.60 provides that "the court may issue a summons or a warrant of arrest," which will seriously complicate your present situation. An arrest warrant can lead to additional criminal penalties – including incarceration.
Issued a DAT by the NYPD? Contact Our Queens Defense Lawyers for a Free Consultation
If you have been charged with a misdemeanor in Queens, Brooklyn, or Manhattan, it is critical that you are represented by a reputable defense attorney with extensive experience handling the allegations against you. With more than 30 years of experience fighting serious felony and misdemeanor charges in New York City, the Brooklyn criminal lawyers of Sullivan & Galleshaw have established a reputation for providing aggressive representation.
We are tough and tenacious opponents who bring years of sharply-honed legal skill to every case we handle. We may be able to have the charges against you reduced or dropped, or have your case dismissed outright. Criminal charges our firm handles in New York City include drug offenses, sex crimes, disorderly conduct, intoxicated driving, violent crimes, weapons crimes, theft crimes, and white collar crimes (financial crimes).
To set up a free legal consultation with our criminal attorneys, call the law offices of Sullivan & Galleshaw right away at (800) 730-0135. Your information will be kept confidential.