The ability to vote is one of the most important rights we have as Americans. Whether you're a fan of Donald Trump or Hillary Clinton, you deserve to make your voice heard in our nation's political process. Here, our Brooklyn criminal defense lawyers explain how your voting rights are affected by being on probation, being on parole, being incarcerated, having prior misdemeanor convictions, or having prior felony convictions in Queens, Brooklyn, or other boroughs of New York City.
Can You Vote if You Have a Misdemeanor or Felony Record in Queens?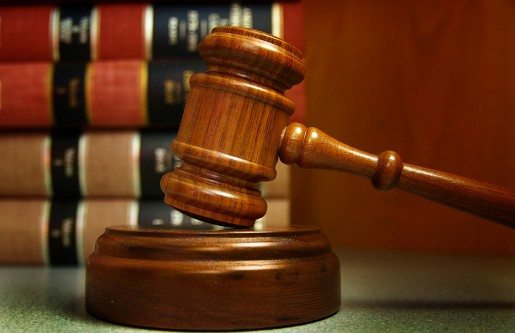 Having a criminal record does not mean you will become disenfranchised. You retain your right to vote in New York if you:
Were previously convicted of a misdemeanor. You may vote if you were previously convicted of a misdemeanor and were released after completing your sentence. Misdemeanors are less serious than felonies, and are subject to a maximum sentence of one year in jail. New York divides misdemeanors into three groups: Class A, Class B, and unclassified. Examples of misdemeanors under New York's criminal statutes include:

Assault (Third Degree)
Criminal Possession of Marijuana (Fourth Degree)
Criminal Sale of Marijuana (Fifth Degree)
Trespass (Second Degree)
Petty Theft/Petit Larceny
Public Lewdness
Sexual Misconduct
Stalking (Fourth Degree)

Were previously convicted of a felony. You can also vote if you were found guilty of a felony, as long as you are not currently incarcerated and are not currently on parole (which we'll explain in the next section). If you completed your felony prison sentence successfully, you have the right to vote.
Do Probationers, Parolees, and Current Inmates Have Voting Rights in Brooklyn?
Unfortunately, you generally cannot vote if you:
Are currently serving time in prison for a felony conviction (state or federal). This applies to felony offenses of all classes in New York: Class E, Class D, Class C, Class B, and Class A.
Are currently on parole, with some exceptions. Being on parole is not the same as being on probation. Parole means that a person has been released from prison early, whereas probation is an alternative sentence to serving time in jail or prison. Both parolees and probationers are supervised and are subject to certain rules and conditions, though probationers report to a probation officer while parolees report to a parole officer. Our experienced Brooklyn parole lawyers may be able to help if you have been charged with violating your parole.
You can vote if you are:
Currently on probation for a felony or misdemeanor. Unlike parolees, probationers do have the right to vote in New York. However, if you are incarcerated due to a probation violation, you may lose your voting rights if the violation pertains to a felony offense. If you or your loved one has been accused of violating probation in New York City, contact the Queens probation violation lawyers of Sullivan & Galleshaw right away for assistance.
Are currently in jail for a misdemeanor offense. If you are currently incarcerated for a misdemeanor, you may vote using an absentee ballot. This applies to misdemeanors only. Inmates who are incarcerated for felony offenses cannot vote while in prison.
Remember the exceptions for parolees we mentioned a few moments ago? Even if you are currently on parole, there may still be a way for you to vote in New York City. If you qualify for a Certificate of Good Conduct, or a Certificate of Relief from Disability, your voting rights can be restored.
The purpose of these Certificates is to protect people who have criminal records from facing undue hardships when it comes to matters like housing, employment, and – as you might have already guessed – voting. Which type of Certificate you should apply for depends on the specific details of your legal situation and the nature of the offense you were convicted of.
Contact an NYC Criminal Lawyer for a Free Legal Consultation
The knowledgeable Manhattan defense attorneys of Sullivan & Galleshaw have more than 30 years of experience handling a wide array of felony and misdemeanor charges in Manhattan, Brooklyn, and Queens. We bring an aggressive yet innovative approach to every case we handle, constantly searching for the legal strategy best suited to protecting the client while minimizing the potential consequences.
Criminal charges our criminal lawyers handle in New York City include, but aren't limited to:
Carrying a Concealed Weapon
Drug Sales
Drug Trafficking
Fraud Charges
Gun Possession
RICO Conspiracy Charges
Robbery
Sex Crimes
If you or one of your family members was arrested or received a desk appearance ticket in New York City, the time to act is now. Don't wait another day: call the law offices of Sullivan & Galleshaw right away at (800) 730-0135 to set up your free, completely confidential legal consultation.