State laws require drivers to stop and render assistance after causing an accident which results in injury to another person.  Failure to do this is a serious crime called "leaving the scene of an accident," better known as hit and run.  A Brooklyn man who fled the scene of an accident which injured a six-year-old child last month has turned himself in, and is now being held on $50,000 bail.  Our Brooklyn bail reduction lawyers have more information about the charges against the defendant – and about what to do if your loved one's bail amount is too high.
Man Turns Himself in After Hitting Child in Borough Park Car Accident
Unfortunately, car accidents are common occurrences in the United States.  This is especially true in crowded, fast-paced cities like New York.  With nearly 8.5 million people sharing New York City's streets – 2.5 million of whom reside in Brooklyn – there are constant opportunities for crashes and collisions to occur.  In many cases, these crashes involve cyclists or pedestrians.
One such crash occurred near the intersection of 41st Street and Fort Hamilton Parkway in August, leaving six-year-old Luis Amen-Dano, who was crossing the road with his father and brother, with a broken foot, broken hand, and numerous bruises and lacerations all over his body.  Instead of remaining at the scene as required by law, the driver – whose vehicle was recorded by a nearby surveillance camera – left the accident site.
On September 7, the driver came forward to the New York Police Department, identifying himself as 53-year-old Armando Mino.  According to his attorney, Mino actually had to make two attempts to turn himself in, as the 66th Precinct in Borough Park was busy investigating a local murder during Mino's first attempt.
Defendant Charged with Assault in Brooklyn Following Injury Crash
The judge set Mino's bail at $50,000.  However, Assistant District Attorney Wilfredo Cotto requested that bail be set at $100,000 for assault in the second degree.
There are numerous reasons a person can be charged with second degree assault under NY Penal Law § 120.05, and most involve acting intentionally – for example, intentionally injuring a police officer in order to prevent police work from occurring.  However, a person can also be charged with second degree assault when he or she "recklessly causes serious physical injury to another person."  (Unlike intentional actions, which involve taking deliberate steps to achieve a certain purpose, reckless actions are characterized by disregard for a major risk.)
Second degree assault is a felony, which is more serious than a misdemeanor, under New York's criminal laws.  Specifically, it is a Class D violent felony, which can lead to a prison sentence ranging from two to seven years.  (Non-violent Class D felonies, such as third degree burglary, have a shorter sentence range, and in some cases the offender can even be placed on probation in Brooklyn to avoid incarceration altogether.)
Criminal Penalties for Hit and Run in New York City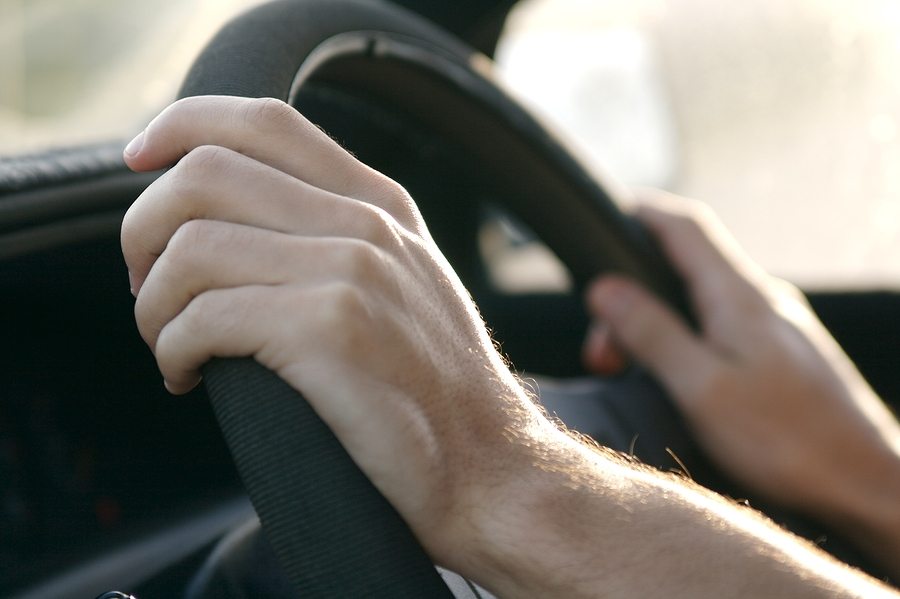 Leaving the scene of an accident – the hit and run component of Mino's charges – is also a felony.  NY VTL § 600(2)(c), which is part of New York's Vehicle and Traffic Law, makes it a Class E felony to leave the scene of an accident that results in "serious physical injury" like Amen-Dano's bone fractures.  In New York, any injury that creates a major risk of dying, causes "serious and [long-term] disfigurement," or causes the "loss or impairment" of any organ's function is considered to be a "serious" injury.
The penalties for a Class E felony, while not as great as those for a Class D violent felony, can still be very severe.  A defendant who is convicted of a Class E felony in Brooklyn can be sentenced to up to four years in prison regardless of whether the felony is violent or non-violent.
In addition to being incarcerated, defendants who are convicted of felonies in Brooklyn can also be heavily fined.  For example, under NY VTL § 600(2)(c), a person who leaves the scene of a crash that causes serious injury can receive a fine ranging anywhere from $1,000 to $5,000.  A fine of $1,000 is the absolute bare minimum amount a convicted defendant can expect to pay, as the statute specifies "a fine of not less than one thousand… dollars."
Moreover, the defendant risks being sued by the victim or their family, and will also lose their driver's license for at least six months.
Brooklyn Assault Lawyers Handling Misdemeanor and Felony Charges
If a loved one was charged with assault in Brooklyn, or with leaving the scene of an accident, he or she is likely to have a costly bail amount.  If you cannot afford bail, you should talk to an experienced bail reduction hearing attorney about having the amount lowered.  Using a bail bond can also dramatically reduce the up-front cost, though there are some financial risks involved if the defendant later fails to appear in court.
Regardless of the factors that are involved in your loved one's bail matter, skilled legal representation by a knowledgeable and aggressive Brooklyn assault lawyer is absolutely essential if you or a family member has been charged with these crimes.  Call the law offices of Sullivan & Galleshaw immediately at (800) 730-0135 if you or someone you love was arrested for assault in Brooklyn, Queens, or Manhattan.