Parole, or early release from prison, depends on the parolee's compliance with his or her conditions of parole.  When a New York parolee supposedly violates these conditions — for example, by failing a drug test or failing to report to a parole officer — he or she is entitled to receive notice of the allegations, to be followed by a parole hearing.  Because a violation can result in serious consequences — including revocation of parole and, ultimately, return to prison — is critical that you are represented by an experienced Manhattan parole violation lawyer during your hearing.
Step 1: The Warrant and Preliminary Parole Violation Hearing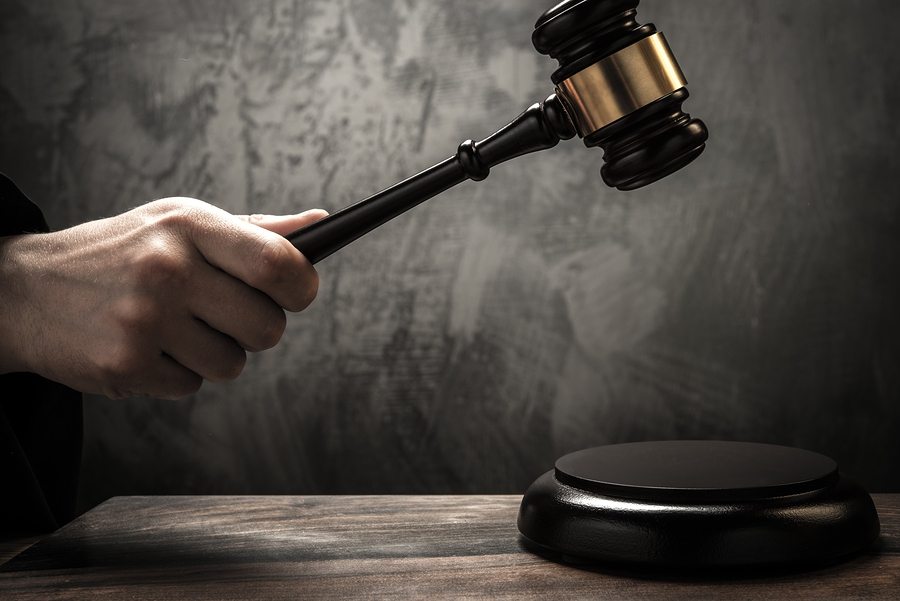 If your parole officer believes you have violated your parole, he or she will report the suspected violation to a supervisor, which can lead to a warrant being issued against you.  A warrant for your arrest will also be issued if you allegedly commit a crime while on parole.  State law provides that, under NY Criminal Procedure Law § 120.55, "If the defendant named within a warrant of arrest… is under the supervision of the state Department of Corrections and Community Supervision [DOCCS] or a local or state probation department, then a warrant for his or her arrest may be executed by a parole officer…  The execution of the warrant by a parole officer… shall [follow the same rules and standards as] a warrant by a police officer."
A parole violation can actually result in two hearings: an initial hearing called a preliminary hearing, and, depending on the results of the preliminary hearing, a follow-up hearing called a final hearing.  However, if you are convicted of a crime while on parole, you may lose your right to both hearings.
Preliminary hearings are not unique to parole violations.  They are also part of the New York criminal court process for defendants who have been charged with felonies, such as burglary or criminal possession of a firearm.  In the context of a criminal case, the function of a preliminary hearing is to determine not the defendant's guilt or innocence, but simply whether probable cause exists to believe the defendant could have committed the felony being charged.  If not, the case must be dismissed, and the defendant must be released.  Otherwise, the defendant will be held in custody, potentially on reduced charges.
In the context of an alleged parole violation, the preliminary hearing serves a similar purpose: determining whether there is probable cause to believe the parolee actually violated a condition of parole as alleged.  Though difficult to define precisely, probable cause involves much more than simply having a "hunch" or "bad feeling" about a suspect.  The parole officer must be able to point out specific facts, observations, or pieces of information that would lead a reasonable person to believe a violation was committed.
Step 2: The Final Parole Revocation Hearing Before the ALJ
If the Preliminary Hearing Officer does not find probable cause at your preliminary hearing, he or she must dismiss your warrant and return you back to supervision.  However, if probable cause is found to exist, then you will be scheduled for a final hearing.
The final hearing is conducted by an Administrative Law Judge (ALJ), who is selected by the Chairperson of the New York State Parole Board.  As of July 2016, the Parole Board Chairwoman is Tina Stanford, whose term expires in 2019.
The Board-appointed ALJ reviews the evidence presented at the final hearing, similar to a judge presiding over a criminal trial, such as drug test results or contraband that was allegedly found in a parolee's home or apartment during a search.  If the hearing determines that the parolee committed a serious violation, the Board may revoke parole, which means the parolee could be sent back to prison.  For guidance, the Board refers to revocation guidelines, adopted in 1997, which consider factors like "criminal history, crime of conviction, number of prior parole violations, and current violative behavior."
It is possible to appeal, or challenge, a revocation of parole before the Board.  It is also possible to re-released from prison after having your parole revoked, though a history of parole violations can make it much more difficult to secure freedom.  If your violation specifically involved drug use, you may be required to undergo detox, attend rehab, or participate in other recovery programs.
Get Legal Help from Our Experienced New York City Parole Lawyers
If you or one of your family members has been accused of a parole violation in New York City, or was arrested or issued a Desk Appearance Ticket (DAT) while on parole, it is critically important for you to contact an experienced defense lawyer as soon as possible to start assessing your legal situation.
The aggressive criminal attorneys of Sullivan & Galleshaw have more than 30 years of experience handling parole and probation violations in New York City, including Manhattan, Queens, and Brooklyn.  To set up a free legal consultation regarding your parole or probation matter, call our law offices right away at (800) 730-0135.  Our defense attorneys handle a wide range of criminal charges in New York, including sex crimes and aggravated assault.