The NY Penal Law distinguishes between hundreds of different criminal offenses, ranging from low-level misdemeanors to extremely serious felonies.  However, "misdemeanor" and "felony" aren't the only classifications a crime receives.  There are also different subcategories of felonies, which in New York are known as "classes."  The class of a felony is important for the defendant, because it determines the maximum punishments he or she may receive if convicted.  In this article, New York robbery attorneys from Sullivan and Galleshaw explain some critical information about Class D felonies in New York City, including examples of offenses that are categorized as Class D felonies, fines and sentencing for a Class D felony in New York, and what to do if you or a loved one is arrested and charged with one of these crimes.
Common Examples of Class D Felony Crimes in New York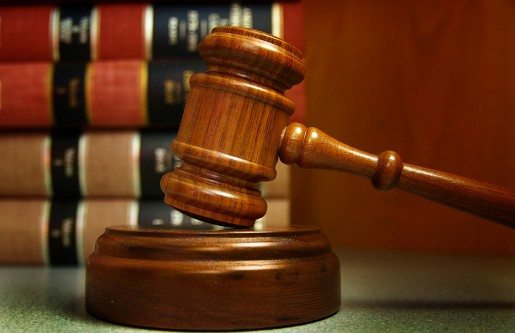 Speaking broadly, there are five types of felonies in New York City:
Class A Felonies
Class B Felonies
Class C Felonies
Class D Felonies
Class E Felonies
Class A felonies are the most serious on this list, but defendants must understand that all felony allegations are grave legal matters that need to be reviewed immediately by an experienced New York defense attorney.
To be more technical, there are actually ten classes of felonies, because Class A felonies are split into two groups (Class A-I and Class A-II), while the remaining types of felonies have "violent" and "non-violent" designations.  For instance, some crimes are Class E felonies, while others are Class E violent felonies.
In addition to being labeled with a "class," many felony crimes are further specified by a "degree": for example, a first degree, second degree, or third degree offense.  While uncommon, some offenses even go all the way back to the seventh degree, such as criminal possession of a controlled substance in the seventh degree (seventh degree drug possession), which is prosecuted as a misdemeanor under NY Penal Law § 220.03.  Regardless of the nature of the crime, the lower the number, the more serious the offense.  For example, first degree burglary is more serious than second degree burglary, which in turn is more serious than third degree burglary.
Most Class D felonies are non-violent.  Examples of Class D non-violent felonies include, but are not limited to, the following crimes under the NY Penal Law:
Aggravated Identity Theft
Fifth Degree Drug Possession
Fifth Degree Sale of a Controlled Substance (Selling Drugs)
First Degree Bail-Jumping
First Degree Identity Theft
First Degree Patronizing a Prostitute
First Degree Reckless Endangerment
First Degree Trespassing ("Criminal Trespass")
First Degree Use of Drug Paraphernalia
First Degree Vehicular Assault
Promoting a Sexual Performance by a Child
Second Degree Marijuana Possession
Second Degree Vehicular Manslaughter
Third Degree Bribery
Third Degree Grand Larceny (Grand Theft)
Third Degree Money Laundering
Third Degree Robbery
Third Degree Possession of Stolen Property
While less common, some felonies in this category are classified as violent felonies, which, as the next section discusses in greater detail, carry longer minimum sentences.  Examples of Class D violent felonies in New York include:
First Degree Sexual Abuse
First Degree Stalking
Second Degree Assault
Third Degree Weapons Possession
What is the Punishment for a Class D Felony Conviction?
Sentencing judges have discretion, to a limited extent, over how to sentence and fine a defendant who is convicted of or pleads guilty to a Class D felony.  However, judges must stay within the sentencing boundaries set by the Penal Law.  For example, a defendant could only be sentenced to life in prison if he or she was convicted of a Class A felony.  The penalties for a Class D felony in New York are explained below.
Class D Felony Sentencing – The sentencing possibilities for a non-violent Class D felony are no prison time (with probation) or a sentence ranging from one to three years at the low end, to up to seven years at the high end.  Sentencing for a Class D violent felony is anywhere from two to seven years in prison.
Class D Felony Fines – The maximum fine that can be imposed for any felony in New York (with some exceptions for Class C, B, and A felonies involving controlled substances) is $5,000 or double the defendant's financial gain from the commission of the crime.  Keep in mind that this figure does not include victim restitution (compensation) or the assorted fees for counseling, classes, or other programs or services that may be required of the defendant.
Depending on the nature of the offense, the defendant might also receive additional penalties, such as community service, or being required to register as a sex offender.
New York Criminal Defense Lawyer Handling Felony Charges
Being charged with a felony is an extremely serious matter that demands urgent attention from a highly experienced criminal defense attorney.  The lawyers of Sullivan and Galleshaw, LLP defend clients charged with a wide range of violent and non-violent felonies in Queens and throughout New York, and can work to protect your legal rights and aggressively pursue a favorable outcome for your case.
If you or one of your loved ones has been charged with a Class D felony, or any other type of felony or misdemeanor in New York City, contact Sullivan and Galleshaw immediately at (800) 730-0135 for a free legal consultation.  Your information will be kept confidential.