Everyone knows you can be arrested for driving while intoxicated (DWI), or, as many other states call it, driving under the influence (DUI).  But what about drinking in a vehicle when you aren't the person who's driving the car?  Our Queens DWI lawyers examine New York's "open container" laws – and the potential consequences of drinking alcohol as a passenger in a vehicle.
Does New York's Open Container Law Prohibit Vehicle Passengers from Drinking?
Drunk driving is a criminal offense known in New York as DWI.  Even though DWI is part of the New York Vehicle and Traffic Law, rather than the Penal Law (criminal code), it is still considered a criminal offense and can lead to incarceration.  For example, under NY Vehicle and Traffic Law § 1193(1)(b)(i), DWI is a misdemeanor punishable by up to one year jail and/or a fine ranging from $500 to $1,000 – to say nothing of additional consequences such as surcharges, driver safety classes, and temporary license suspension.
The question is, what are the consequences of drinking as a passenger?
The answer can be found at NY Vehicle and Traffic Law § 1227.  The actual title of the statute is "Consumption or Possession of Alcoholic Beverages in Certain Motor Vehicles," but it's better known simply as New York's "open container" law.
The open container law generally prohibits drinking while riding along as a passenger, with some exceptions which we'll discuss shortly.  Under NY Vehicle and Traffic Law § 1227(1), an open container violation is classified as a traffic infraction.  Open container violations can result in fines and even jail time depending on the circumstances surrounding the violation.  Furthermore, if a police officer finds an open container of alcohol in the car, such as an opened can of beer, the officer is likely to suspect the driver of DWI, leading to BAC (blood alcohol content) testing and, potentially, a DWI arrest.
A moment ago, we mentioned that there were some exceptions where the open container law does not apply.  New York's open container law does not prohibit drinking, or possessing open containers of alcohol, for passengers in specific types of passenger vehicles that require permits or certificates from the New York State Department of Transportation, the New York City Department of Transportation, or the U.S. Department of Transportation.  For example, this might include a limousine or party bus.  The statute defines a passenger vehicle as a "vehicle designed to carry 10 or more passengers… for profit or hire," but does not explicitly list operators or types of vehicles that are exempt from the open container prohibition, so you should always confirm a transportation company's alcohol policy before a trip in order to avoid accidentally violating the open container law.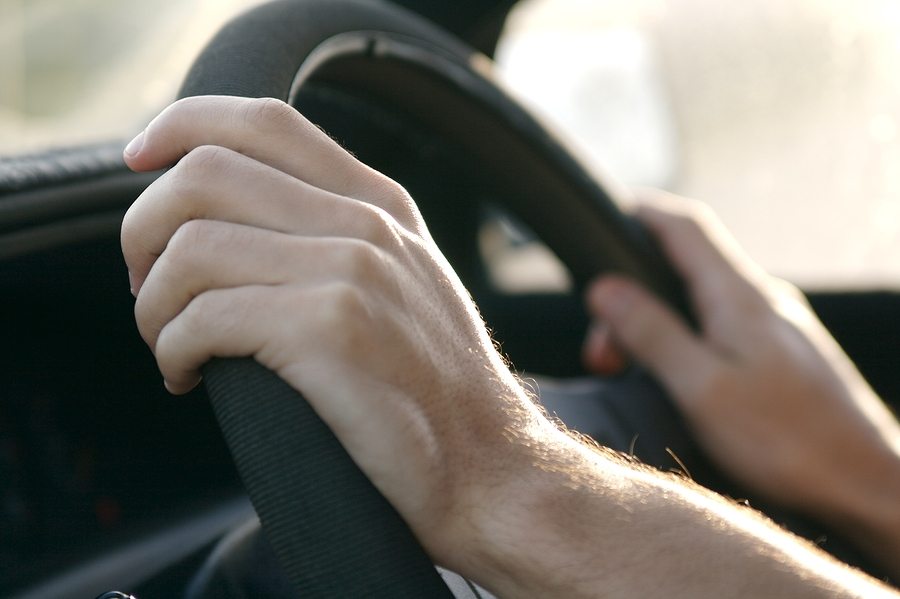 The open container law also makes an exception for bottles of wine – but only under certain circumstances.  The statute does not prohibit the possession of wine in your car as long as the wine:
Has been resealed.
Is kept in the vehicle's trunk, or, if the vehicle doesn't have a trunk:

Behind the vehicle's last upright seat.
"[I]n an area not normally occupied by the driver or passenger in a motor vehicle."
Ultimately, the safest and easiest way to avoid an open container violation is to refrain from transporting previously opened containers of alcohol in your car.  If you're headed to a party or family gathering, the safest course of action is to purchase a new, unopened bottle, which should be kept stored in your trunk, well out of reach of any driver or passenger.
Arrested for Intoxicated Driving in New York? Contact Our Queens DWI Defense Lawyers
An open container violation in New York City can lead to expensive fines, and in some cases, even jail time.  Depending on the circumstances, having an open container of beer, wine, or liquor in a vehicle can even lead to DWI charges for the driver.
If you or someone you love was charged with DWI or other offenses related to drunk or drugged driving, you need an experienced New York DWI defense lawyer fighting on your side.  Not only can a DWI or related conviction lead to burdensome, embarrassing penalties – it can also have devastating effects on your reputation and career, especially if you're a professional driver or pilot.
The New York DWI attorneys of Sullivan & Galleshaw have more than 30 years of combined experience representing drivers and passengers charged with drunk driving and related offenses involving alcohol, prescriptions, and controlled substances, such as marijuana and methamphetamine.  We handle open container violations, ignition interlock violations, breathalyzer refusals, DWAI (Driving While Ability-Impaired), and many other types of cases.
Sullivan & Galleshaw represents defendants throughout the borough of Queens, including but not limited to Elmhurst, Astoria, Bayside, Flushing, Jamaica, Kew Gardens, Far Rockaway, Long Island City, Jackson Heights, Little Neck, Rego Park, Ozone Park, and Howard Beach.  We also handle DUI charges in Brooklyn and Manhattan.  To speak confidentially with an experienced DWI lawyer in Queens, call the law offices of Sullivan & Galleshaw at (800) 730-0135 for a free legal consultation.