Brooklyn Criminal Defense Lawyer
The Brooklyn defense attorneys of Sullivan & Galleshaw understand the fear, uncertainty, and anxiety that detainees and defendants experience when they have been arrested and charged with a crime.  It can be an extremely harrowing and difficult experience to go through, especially if the defendant has never been criminally charged before.  He or she is likely to be extremely worried about the consequences of a conviction, which may include fines, victim restitution, incarceration, probation, community service, driver's license suspension, and other penalties.
It isn't easy to confront allegations that you or one of your loved ones has committed a serious crime.  However, it is vital that you move quickly to begin planning your defense strategy with help from a knowledgeable, aggressive, and experienced attorney in New York City.  The sooner you consult Sullivan & Galleshaw, the sooner we can start evaluating your legal situation.  It may even be possible to have your case dismissed.  For a free and completely confidential legal consultation, call our law offices immediately at (800) 730-0135.
Types of Charges Our Brooklyn Defense Lawyers Handle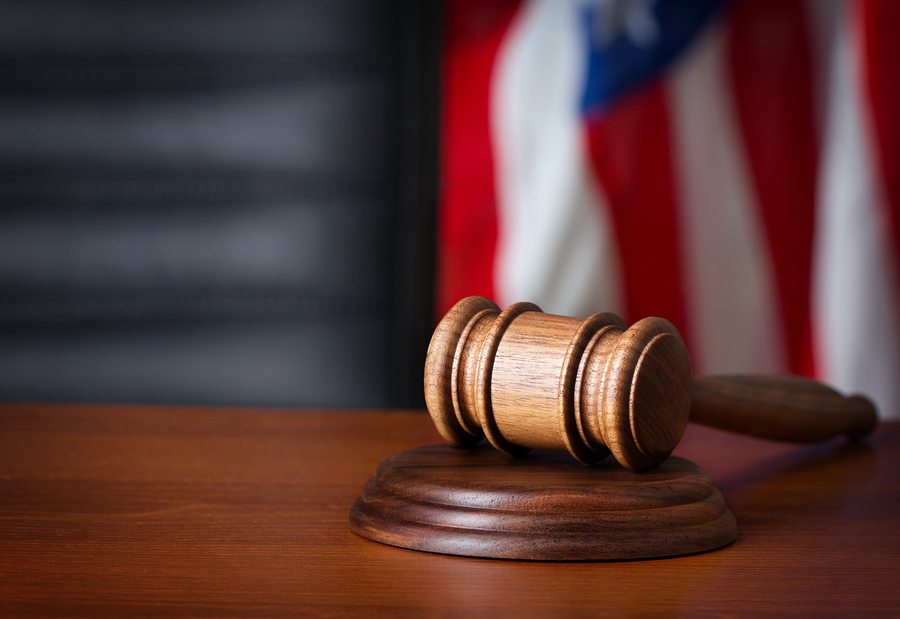 The Brooklyn criminal lawyers of Sullivan & Galleshaw are highly knowledgeable and eminently qualified in defending against a broad array of misdemeanor and felony charges in New York City.  Drawing on more than 30 years of combined experience, our attorneys will analyze all available facts and circumstances surrounding your matter to identify weak elements in the prosecution's case against you.  Some of the areas where our Brooklyn criminal attorneys have mitigated or eliminated the charges faced include:
Assault – Under New York law, there are several degrees of assault that can be charged.  Some assault crimes, such as third degree assault, are misdemeanors, while others, such as vehicular assault, are felonies.  Types of assault crimes and related offenses we handle include:

Aggravated Assault
Domestic Violence
Gang Assault
Reckless Assault of a Child
Reckless Endangerment
Stalking
Burglary – Burglary is a felony offense that is charged when a person is suspected of unlawfully entering a property for the purpose of committing a crime.  Charges related to burglary include:

Criminal Trespass
Possession of Burglar's Tools
Possession of Stolen Goods
Robbery
Shoplifting
Theft (Larceny)
Drug Crimes – The possession, manufacture, trafficking, sale, or distribution of controlled substances and illicit narcotics like heroin, cocaine, ecstasy, marijuana, LSD, methamphetamine, or crack cocaine can lead to severe penalties.  Likewise, the unauthorized possession or distribution of prescription medications like OxyContin, Xanax, Vicodin, Valium, or Percocet can also have severe legal consequences.  Brooklyn drug offenses our legal team handles include:

Drug Possession
Drug Sales and Distribution
Drug Trafficking
Possession of Drug Paraphernalia
Homicide – Homicide crimes are among the most serious charges that can be filed.  Homicide charges we handle include:

Aggravated Manslaughter
Aggravated Murder
Criminally Negligent Homicide
Manslaughter
Murder
Vehicular Manslaughter
Sex Crimes – Sex offenses carry harsh consequences and particularly severe stigmas.  For many sex crimes, a conviction will require you to register as a sex offender.  Brooklyn sex crimes we handle include:

Child Molestation
Child Pornography
Prostitution
Rape
Sexual Assault
Statutory Rape
White Collar Crimes – White collar crimes are financial crimes.  Aside from the formal consequences of a conviction, mere allegations of fraud or other white collar crimes can be devastating to a professional's career.  Sullivan & Galleshaw represents defendants charged with acts including:

Embezzlement
Medicare Fraud
Money Laundering
New York Crime Penalties: Sentencing and Fines
New York's sentencing laws for felonies are fairly complicated due to the existence of both determinate and indeterminate sentences.  A determinate sentence is a prison sentence of a set duration.  In an indeterminate sentence, a range of years in prison is imposed.
The length of a sentence is based on the presence of aggravating factors (which make a sentence longer), mitigating factors (which shorten a sentence), and other considerations.  Sentences for felonies in New York include:
Class A Felony – 20 t0 25 years, life in prison
Class B Non-Violent Felony – 1-3 years, up to 25 years
Class B Violent Felony – 5 to 25 years
Class C Non-Violent Felony – No jail, probation, 1-2 years to 15 years
Class C Violent Felony – 3 ½ to 15 years
Class D Non-Violent Felony —  No jail, probation, 1-3 to 7 years
Class D Violent Felony – 2 to 7 years
Class E Non-Violent Felony — No jail, probation, 1 1/3 to 4 years
Class E Violent Felony – No jail, probation, 1 ½ to 4 years
The maximum fine for a felony is generally $5,000.  However, if the defendant made money by committing the crime, he or she may be ordered to pay up to twice that amount.  Furthermore, certain drug-related felonies can lead to fines as great as $100,000.
The penalties for misdemeanors are lighter, but can still completely disrupt your life by sending you to jail and imposing burdensome fines.  Penalties for misdemeanors may include, but are not limited to, the following:
Class A Misdemeanor
Fine – Up to $1,000
Sentence – Up to 1 year in jail
Class B Misdemeanor
Fine – Up to $500
Sentence – Up to 3 months in jail
Some misdemeanors, such as driving while intoxicated (DWI) or driving under the influence (DUI), are "unclassified."  For these misdemeanors, the sentence and fine depend on what's specified in the relevant statute.
Brooklyn Criminal Defense Attorneys Handling Felony and Misdemeanor Cases
The court-imposed penalties for a misdemeanor, and particularly a felony conviction, are only the beginning of the challenges a person will face after being found guilty of a crime.  While New York City has taken steps to reduce the effects on one's future employment, status as a formerly convicted criminal still carries a major stigma.  This stigma can continue to affect how people perceive you many years after your conviction, and can unfairly limit your future opportunities.
Serious criminal charges can derail your life and deprive you of your freedom.  If you or a family member was arrested by the NYPD for a suspected felony or misdemeanor, you need an aggressive Brooklyn criminal defense lawyer to protect your rights and fight for your freedom.  To schedule a free and confidential legal consultation, call our New York City criminal law firm at (800) 730-0135 immediately.

Get Your Free Consultation
Personal Injury
If you need representation for a personal injury case please contact our attorneys through the following website:
sullivangalleshaw.com/